Free patterns for you today! Who doesn't love a gorgeous, free pattern? We all do!
I've got some knitted ones and some crocheted ones, depending upon your preferred craft. 
Did I design these? No. But I found them online and I hope you LOVE them!
I wanted to share these with you because I'm getting a TON of requests for project ideas using all the new sock yarns I'm getting listed in the shop.
So without further ado, here are some gorgeous free sock yarn patterns (that aren't socks!).
…..
Is this GORG or what? I want one SOOO bad!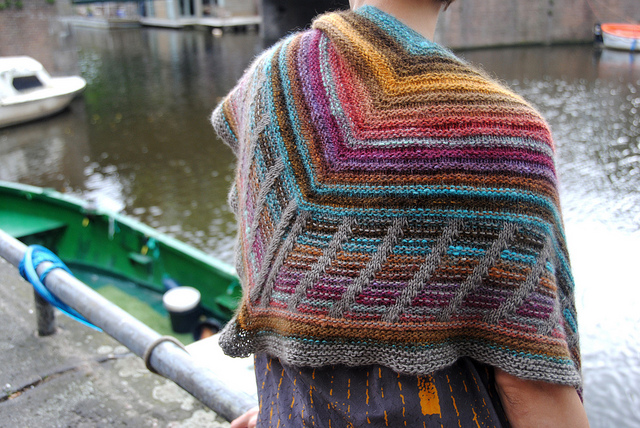 …..
HOLY goodness! So beautiful! I want this too.
…..
Wingspan by maylin Tri'Coterie Designs
I shared this one on Facebook a few days ago and everyone loved it! I've seen it around the web on various knitting blogs and it's just so beautiful. You simply must click through to see all of the variations people have made. Breath-taking for sure!
Now for some crochet sock yarn patterns!
…..
OMG. I. Must. Have. This. It's beyond ridiculous. Too beautiful for mere words. Drool.
…..
Oh, golly. I really. REALLY. Want this hat and wrap. GOSH. Do you ever get so overwhelmed with all the many pattern options? Sometimes me thinks my brain will explode!
…..
So there you go!
Some stunning knitting and crochet sock yarn patterns that aren't socks. There are many more. Just use terms like "sock yarn" and "fingering" when searching for patterns and you'll find loads of them.
CLICK on over now to check out the current colors!
ENJOY SO MUCH!!
YAY FOR YARN!
~Yours in yarn-loving-bliss,
Chandi